Call For Participation
The 16th Asia-Pacific Network Operations and Management Symposium
Sponsored by IEICE ICM, KICS KNOM, and National Chiao Tung University
Technically Co-Sponsored by IEEE Communications Society
September 17-19 2014, National Chiao Tung University, Hsinchu, Taiwan
- Integrated Management of Software Defined Infrastructure -
APNOMS (Asia Pacific Network Operations and Management Symposium) has been a premier conference on network operations and management in the Asia Pacific region. APNOMS 2014 is sponsored by IEICE Technical Committee on Information Communication Management (ICM) and the KICS Committee on Korean Network Operations and Management (KNOM), and technically co-sponsored by IEEE Communications Society. APNOMS meets every year, typically during September and boasts a rich history of successes. It includes a full three-day program of keynotes, tutorials, technical sessions, innovation sessions, panel discussions, poster sessions, and exhibits that focus on managing networks that span the computing and telecommunications areas.
We are looking forward to seeing you in Hsinchu.
General Chair,
Yu-Chee Tseng (NCTU, Taiwan)
Shingo Ata (Osaka City Univ., Japan)
Vice Co-Chairs,
Heychyi Young (CHT, Taiwan)
Wang-Cheol Song (Jeju Nat'l Univ.,Korea)
Invitation to Hsinchu, Taiwan

Hsinchu is the center of Taiwan's information industry. It is the home city of National Chiao Tung University and National Tsing Hua University, two of the most prestigious universities in Taiwan. Many government research agencies or facilities such as Industrial Technology Research Institute, National Health Research Institutes, and National Synchronous Radiation Research Center are also located in Hsinchu. Hsinchu is famous for its wind and hilly landscape. The downtown area is densely populated, where you can find shopping malls and restaurants of all styles including Chinese, Japanese, Korean, Italian, American, and etc. The suburb areas are also full of wonders. You may go to the seashore on the west to watch the sunset of Taiwan Strait and have a dinner of seafood and beers. Or, you may go hike in the mountains on the east to experience the natures of the island.

Welcome APNOMS 2014 !!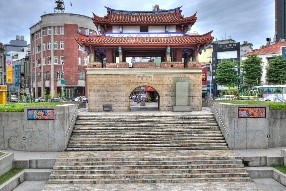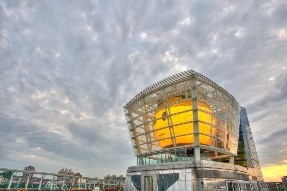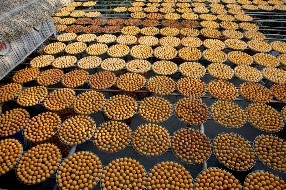 Participation Fees
Attendee/Type

Presenter

(by July 24th, 2014)

Early-Bird

(by Aug. 17th, 2014)

Advance

(by Sep. 10th, 2014)

Regular / Onsite

(after Sep. 10th, 2014)

Full

NT$ 12,000

NT$ 12,000

NT$ 14,000

NT$ 16,000

Student (banquet not included)

Not Available

NT$ 1,500

NT$ 1,500

NT$ 1,500

Extra Banquet Ticket

NT$ 2,000

NT$ 2,000

NT$ 2,000

Not Available
Full registration fee includes proceedings, admissions to tutorial sessions, all technical sessions(*), banquet, threelunches and coffee breaks.
Student registration includes admissions to tutorial sessions, all technical sessions(*) but not the banquet.
*:technical sessions, innovation sessions, poster sessions, special sessions, keynote sessions, DEP sessions.
APNOMS 2014 Official Web.